IHCDA receives Housing Counseling Grant from HUD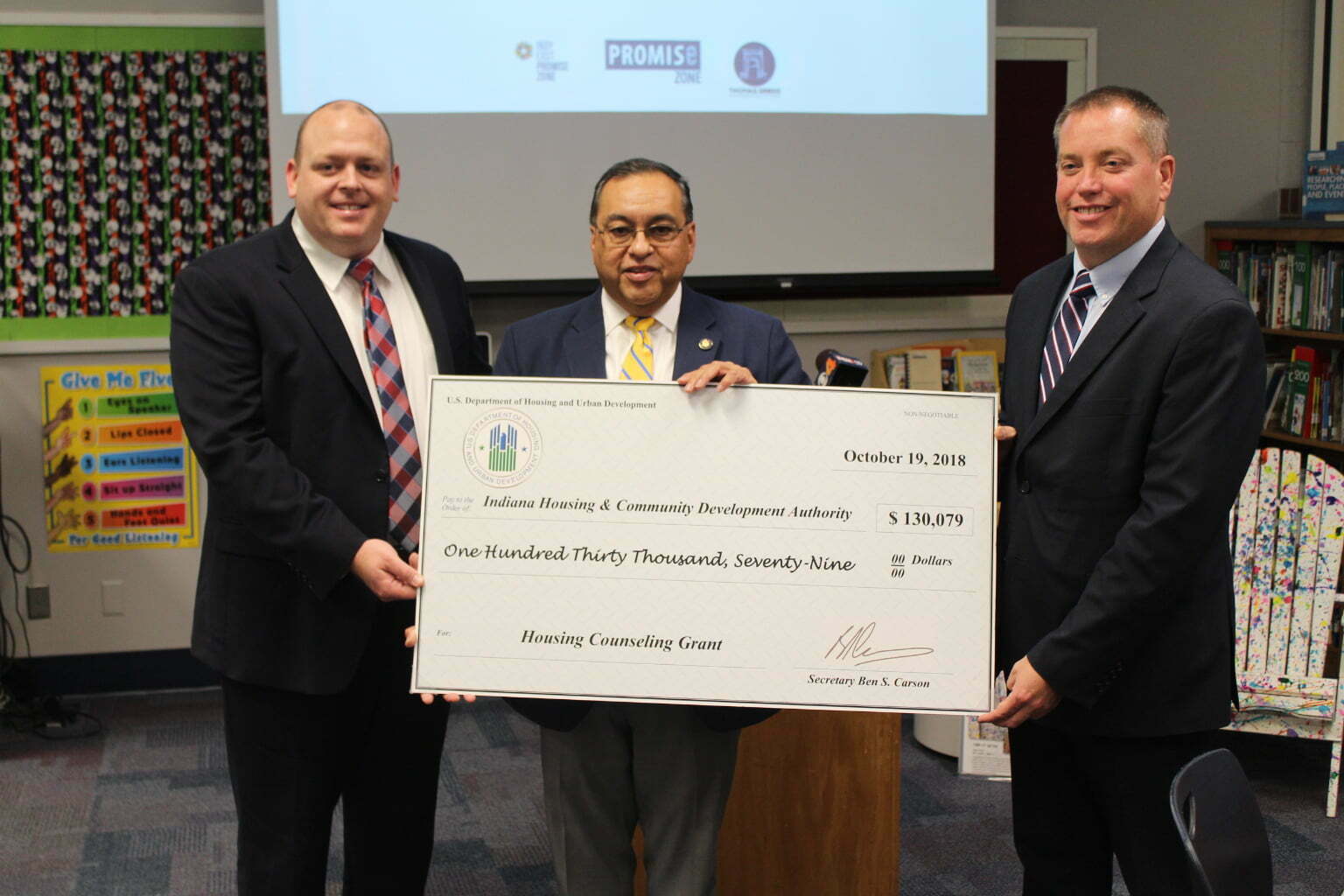 Executive Director of the Near Eastside Innovation School Corporation and Principal of Thomas Gregg Neighborhood School Ross Pippin, HUD Midwest Regional Administrator Joseph Galvan, and IHCDA Executive Director Jacob Sipe are pictured above from left to right.
The Indiana Housing and Community Development Authority was awarded $130,079 from the U.S. Department of Housing and Urban Development to expand its counseling services, which help residents of Indiana repair credit, find affordable rental housing or evaluate their readiness for homeownership, understand financing options, and avoid mortgage scams. 
Increased access to housing counseling will bring about greater community-wide housing stability on the Near Eastside, which has the potential to improve educational outcomes, community relations, and intergenerational wealth-building, among assisted households.