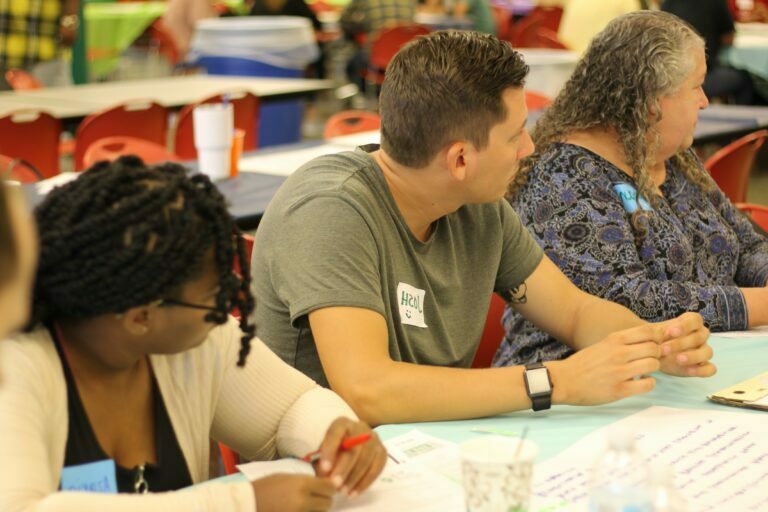 For the past 10 years, IndyEast residents, major institutions
and community partners have worked together to create a new story for our neighborhood. We have moved our community forward according to the ambitious, resident-created Quality of Life Plan. We are strong, organized and uniquely prepared to grow our neighborhood over the next decade.
Together and with commitments from all levels of the City of Indianapolis, we are ready to invest the time, efforts and resources to fulfill our goals.
View the full Promise Zone Plan
Read the full IndyEast Promise Zone Plan & Strategies and learn more about each goal's defined targets and outcomes.
We promise to create an economically diverse community by promoting housing redevelopment that embraces existing and new residents. We aim to accomplish this by recapturing vacant housing and developing new and affordable options. Learn more.
We promise to develop vibrant neighborhood zones of business activity, industries, and commerce in which residents are employed in living wage jobs. We aim to accomplish this through entrepreneurship, industrial reuse, and job training. Learn more. 
We promise to create healthy commercial corridors that provide desirable neighborhood goods, services and amenities that serve our residents and become a regional destination for shopping, dining, and recreation. Learn more.
We promise to create a welcoming environment in which all families and visitors feel safe and secure. We aim to accomplish this by focused efforts on crime prevention, youth intervention programming, and supportive reentry services. Learn more.
We promise all children will receive exceptional education from birth to adulthood including developmentally appropriate early childhood services, high quality and innovative schools and access to postsecondary education and training. Learn more.