Indianapolis Neighborhood Housing Partnership® (INHP) and John Boner Neighborhood Centers (JBNC) Team Up to bring Affordable Housing to the Near Eastside
One of the overarching goals of the IndyEast Promise Zone is to increase collaboration between organizations in order to implement projects together. When working together, organizations can increase the scale and sustainability of different projects and programs, as well as share the strengths of organizations to improve quality across the board. The award of $500,000 to the IndyEast Homes project is a prime example of how collaboration leads to success.
Federal Home Loan Bank of Indianapolis (FHLBank Indianapolis) awarded $9.6 million this fall to agencies in Indiana and Michigan through their Affordable Housing Program (AHP) Grants. Through a competitive application process, FHLBank Indianapolis selects projects that facilitate the acquisition, construction, or rehabilitation of properties for use as affordable rental or ownership. More about the AHP, as well as the 2017 grant winners, can be found here.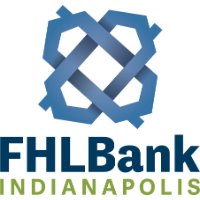 Led by President and CEO Moira Carlstedt, INHP serves Marion County by increasing affordable and sustainable housing opportunities for individuals and families, and serves as a catalyst for neighborhood development and revitalization. The organization helps more than 500 Marion County residents purchase or repair their homes each year and provides area nonprofits with leadership, technical assistance, financial support and research to carry out neighborhood revitalization strategies. Each day, INHP walks homebuyers through the complex process of getting qualified for a mortgage, while making sure that those homebuyers will be paired with an interest rate and down payment that increases the likelihood of financial stability into the future. INHP provides one-on-one advising and education classes designed to help buyers improve their finances and save for a down payment; resources for making home repairs and a rehab team to provide contractor support; and several programs to increase homeownership and raise the quality of the housing stock across Indianapolis. Learn more about INHP here, or visit their satellite office at the John Boner Neighborhood Center at 2236 E. 10th Street.
The John Boner Neighborhood Centers connects residents to a network of services on the Near Eastside of Indianapolis. They have an affordable fitness center on the campus off Arsenal Tech High School, and a community center at 10th and Jefferson where residents can get connected to financial foundations coaches and classes, HSE classes, Energy Assistance, workforce development opportunities, classroom space for community meetings, and more. Learn more about the different programs available here.
The JBNC and INHP align in their desire to provide low-income residents quality, affordable homes or rental properties. These two organizations made the decision to work together in order to apply for an Affordable Housing Program grant from FHLBank Indianapolis to fund a project called IndyEast Homes. IndyEast Homes is a network of 36 rental properties owned by the JBNC within the IndyEast Promise Zone. With the funds awarded from FHLBank Indianapolis, as well as IHCDA's Low Income Housing Tax Credits and Development Fund, Community Development Block Grant – Disaster Recovery, and philanthropic support from State Farm, JBNC and INHP will be able to make repairs and upgrades to this network of homes and place qualified residents with quality affordable housing.
This project aligns with the IndyEast Promise Zone goal Live IndyEast, which promises to create an economically diverse community by promoting housing redevelopment that embraces existing and new residents and to accomplish this by recapturing vacant housing and developing new and affordable options. Learn more about the IndyEast Promise Zone goals here.
IndyEast Homes is the latest success in a series of projects aimed at increasing quality affordable housing in the Promise Zone and bringing the goals outlined in Live IndyEast closer to fruition:
In October 2016, Englewood Community Development Corporation opened Oxford Place Senior Apartments, which are affordable energy neutral units on East Washington Street;
Oxford Flats, another affordable housing project of Englewood CDC will open in late 2017;
The third phase of affordable housing in Englewood, Parker Place apartments hopes to break ground in 2018;
In the Twin Aire Neighborhood, Florence Fay Senior Apartments will welcome new residents to 70 new affordable units in December 2017;
In early October 2017, Mayor Joe Hogsett helped break ground on the Monon 16 development, a series of 20 new income qualified homes and 60 new market rate homes on the Northeast side of Indy in the Kennedy King/Hillside area;
In 2018, the JBNC will make progress on Moving Forward 2.0, a new affordable apartment building which will provide quality housing for families with children in the local schools on the Near Eastside;
In November of this year, Mayor Joe Hogsett, along with Moira Carlstedt of INHP, John Franklin Hay of Near East Area Renewal, and Phoebe Duvall from Teach Plus Indiana broke ground on the new Teachers' Village, a plan for twenty-one affordable homes for teachers near 10th and Rural.
An important part of what makes these projects possible is the Promise Zone designation. Organizations in the community are able to leverage the IndyEast Promise Zone to scale up their projects by working together, and apply for preference points on federal grant applications. The Promise Zone is proud of the progress being made in the area, and looks forward to increasing the collective impact of more projects to come.